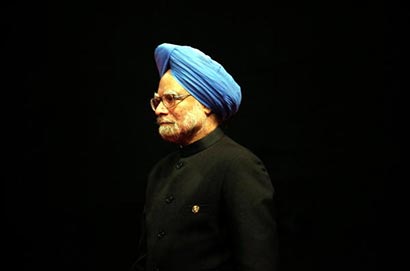 – Submitted by Walter Jayawardhana –
Prime Minister Manmohan Singh on Friday did not give any hint of India's stance at the UNHRC resolution on Sri Lanka slated to be voted upon later this month, even as he asserted that India had pleaded to Colombo that there must be political reconciliation to bring peace to Lanka.
"There are problems in Sri Lanka. We have been worried about the fate of the Tamil population in Sri Lanka," Singh said in his reply to the motion of thanks to the President's address.
"It has been our effort to plead with the Government of Sri Lanka that there must be political reconciliation, that without national reconciliation, the situation cannot remain calm, and that the Sri Lankan Government must, therefore, take initiative to talk to the Tamil leadership in Lanka," the Prime Minister said.
Singh added that it would be the effort of the Centre to work with Lanka to "ensure that Tamils do get the chance to lead a life of dignity and self-respect as equal citizens of the country."
He, however, did not mention the upcoming US-sponsored resolution in the UNHRC, which is expected to criticize Lanka for not following up its commitments.
India has said that it would prefer Colombo to directly speak to Washington and negotiate the text of the resolution, rather than expecting New Delhi to intervene.
Meanwhile, the Lankan High Commission in Delhi issued a statement on Friday that the Lankan navy had not entered Indian waters and opened fire at any Indian fishing vessel on March 6 or 7.
It added that this denial was on the basis of an investigation undertaken after media reports of Indian fishermen being fired by Sri Lankan navy off the Kodikarai coast. (Courtesy: The New Indian Express)