Sri Lanka's national inflation eases further to 10.8% in June
Posted by Editor on July 24, 2023 - 10:44 am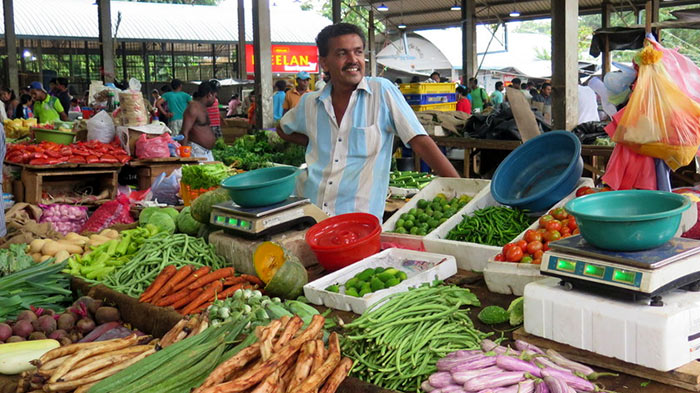 Sri Lanka's national inflation, which measures the increase in prices paid by consumers for goods and services across the country, eased further in June, bringing consumer prices to levels last seen nearly two years ago.
The change in prices measured by the National Consumer Price Index rose by 10.8 percent in the twelve months to June 2023, down significantly from 22.1 percent a month earlier.
This was the lowest since October 2021, when national inflation was recorded at 8.3 percent.
Meanwhile, prices rose by 0.1 percent in June from a month earlier, slowing from the 0.2 percent increase seen between April and May.
The deceleration in monthly prices is a positive development for future price expectations in the economy as it truly points to declining prices.
The national consumer prices follow the Colombo prices, which also fell sharply to 12 percent in June from 25 percent a month earlier. There is typically a three-week lag between the Colombo inflation and national inflation.
The recent annual decline in inflation for the large part is driven by the elevated base effects of last year, when consumer prices shot up to sky-high levels due to a combination of factors, leading of which was the depreciation of the rupee by nearly 80 percent.
Meanwhile, the core prices, which are measured by stripping out food, energy, and transport prices the so-called most-volatile items in the inflation basket fell to 11.3 percent through the 12 months ended in June from 21.6 percent through May.
The food prices meanwhile rose by 2.5 percent in the 12 months to June, just a fraction of the 15.8 percent rise seen through May. The rise in monthly prices remained flat at 1 percent.
The non-food prices followed suit by decelerating to 18.3 percent in June from 27.6 percent a month ago.
The monthly prices showed a deflation for the third consecutive month by falling 0.6 percent due to repeated energy price cuts amid easing global prices and gains made by the rupee.
Cooling prices provide the Central Bank with more space to cut rates sharply than originally anticipated.
The Central Bank expects Colombo inflation to decline further to 7.0 percent in July before settling within its target band of 4 to 6 percent thereafter.
(Courtesy: Daily Mirror)
Latest Headlines in Sri Lanka