STOCK MARKET HAS CRASHED: DR. HARSHA; NO CONNECTION WITH BUDGET: DR. RANJITH
Posted by Editor on November 24, 2010 - 9:06 am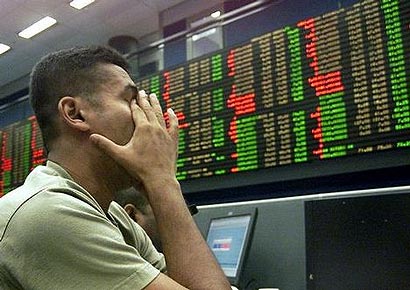 November 24, 2010: The stock market has crashed, says Dr. Harsha De Silva, the United National Party (UNP) parliamentarian commenting on the budget, while Dr. Ranjith Bandara, Chairman of the Sri Lanka Foundation, says that there is no connection between the downturn of the Stock Market and the Budget.
"The performance of the stock market between Monday and Tuesday is really not encouraging from the point of view of the government expectations from this budget.
"The government did not give any benefits to the people. The whole budget was based on giving incentives to investors.
"The government expected a surge in the stock exchange. They expected the indices to pass the 7,000 mark again. But what has happened? The market started dropping from 10 in the morning of the budget and it continued to fall till the following day. This is in spite of the government's and connected parties' desperate efforts to prop the market up," said Dr. Harsha De Silva.
Dr. Ranjith Bandara, Chairman of the Sri Lanka Foundation, however, disagreed.
"I don' think there's a connection between the budget and the performance of the Colombo Stock Exchange. There was a tendency in the CSE some time back, that the brokers had the upper hand in controlling the share market performance.
"However, now the people are looking at the stock exchange and its performance through their own colour of the glass. And I'd say that it makes the general public unaware, what the motives behind some of these statements," Dr. Bandara said.
Source: News First
Latest Headlines in Sri Lanka