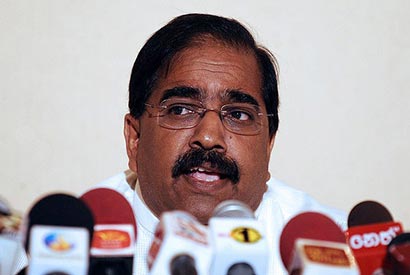 Tamil National Alliance (TNA) PM Suresh Premachandran stated that TNA would support any candidate in forthcoming Presidential Election who would listen and be sensitive to the problems of Tamil people.
PM responded to the question, to whom would TNA support in forthcoming Presidential Election.
Furthermore PM stated that Tamil people do not consider in the same way the Sinhala people does, Tamil people would support any candidate who would be concern about Tamil people's rehabilitation programs, impacts on Tamil people in North and Eastern provinces.
Furthermore MP stated that the final decision of TNA regarding the forthcoming Presidential Election to be finalized soon.
(Ceylon Today)