The relics of Lord Buddha will not be transported to Sri Lanka
Posted by Editor on April 18, 2018 - 10:38 am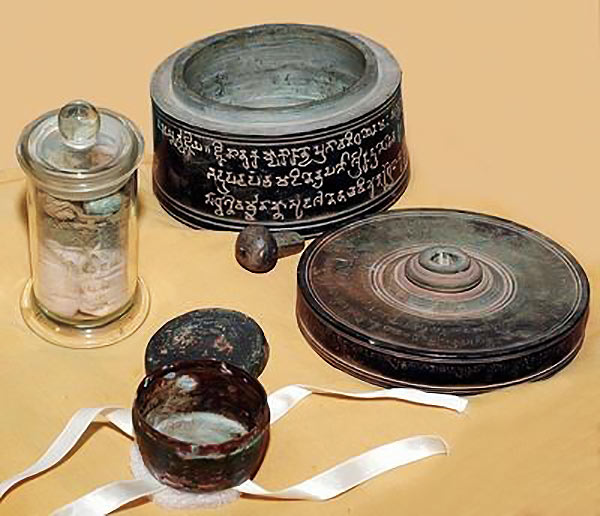 The National Museum, part of the Ministry of Culture of Government of India, had last month approached M S University, seeking the relics as a temporary loan from the university.
The museum had, in turn, received a request from the Government of Sri Lanka which had sought the relics that were to be kept in display for people to pay veneration on the occasion of Buddha Purnima on April 30 and a few days later in Sri Lanka.
But sources suggest that the idea of transporting the priceless antiquity has now been dropped as the National Museum has decided to send some another artefact to Sri Lanka.
The relics are in pride possession of the Department of Archaeology and Ancient History of MSU which all these years have safeguarded them in lock and key.
In fact, sources suggest that the department too had its reservations regarding the safety and preservation of the relics which are lighter than a feather in weight.
"For us, it was for the first time that we had received the proposal to loan this priceless possession. The National Museum off course has years of experience in handling and transporting such items. But, since we had received the directives directly from the government, we were in no position to decline their request," said a MSU official, who is happy that the relics will now continue to remain in the department's safe custody.
MSU's syndicate members too had accepted the proposal earlier this month albeit with certain conditions regarding how the relics should be transported.
The union ministry had stated that the relics will be transported to Sri Lanka with full security and care as per the procedure and will be later safely returned to MSU.
The relics were found after a team of archaeologists from MSU had guessed that a 'stupa' and a 'vihara' were lying beneath two mounds in Devni Mori, a village in North Gujarat that was going to be submerged in 1957 for construction of a dam.
It was on January 14, 1963, that the relic casket containing bodily remains of 'Dashabala' (Buddha) was discovered. A line on the inscription on the casket identified the relics within: Dashabala Sharira Nilayaha – This is the abode of the relics of Dashabala.
(Times of India)
Latest Headlines in Sri Lanka