"Those opposed to good governance have begun a counter revolution " : CBK
Posted by Editor on May 11, 2015 - 7:36 am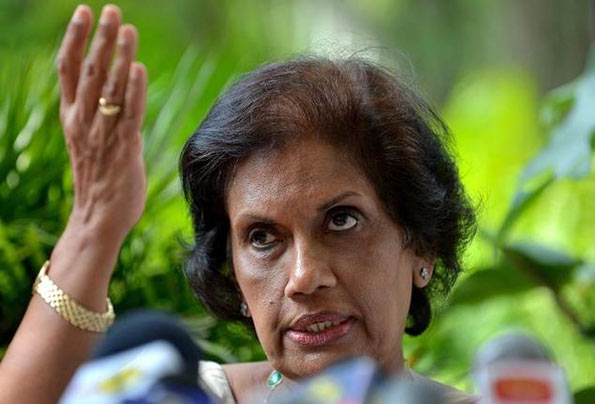 Speaking at an event held in Colombo on Sunday (May 10th), Former President Chandrika Bandaranaike Kumaratunga, commented on a crisis facing the government.
She said that massive wastage has taken place in the country adding that the nations resources have been depleted due to thievery. The Former President noted that Government sector wages are being paid with much difficulty.
Chandrika Kumaratunga also noted that the previous administration initiated development projects without having any money in the treasury.  She added that everyone should not expect public sector jobs, she added that there is not enough work for the entire government sector workforce.
Former President Bandaranaike also said that there is a group of people who are opposed to good governance, she noted that the thieves and public representatives who aid such persons have now begun a counter-revolution at present.
The former President expressed these views at a meeting with representatives of the Sri Lanka Development Officers Union in Colombo on Sunday morning.
(News First)
Latest Headlines in Sri Lanka