TNA says to push for political solution to Tamil issues
Posted by Editor on July 21, 2015 - 8:27 am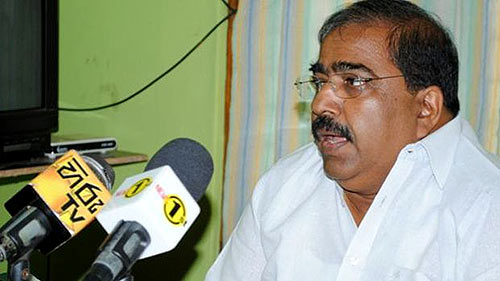 Sri Lanka's main minority Tamil political party, the Tamil National Alliance (TNA), on Monday said it will push for a permanent political solution to issues faced by the Tamils, following the August 17 parliamentary election.
TNA member and former legislator Suresh Premachandran said a resolution for the Tamil issue is what the Tamils have been calling for over a long period of time and that will be one of the key issues raised at the polls campaign.
Asked if the TNA will work with other political parties and independent groups ahead of the polls, Premachandran said that, since the TNA will be contesting alone it will not get on stage with any other political party.
"However, after the election, if any Tamil political party or group wants to work with us and accept our policies, they will be more than welcome," he said.
The TNA has often claimed to be the sole representative of the Tamils, but the right to make that claim has been challenged in the past.
A group of former Tamil Tiger members are also contesting the August 17 parliament election and they are seeking the right to represent the Tamils in parliament.
The Crusaders for Democracy consists of former Tamil Tiger cadres who have been rehabilitated and are looking to live an ordinary life.
Leader of the Crusaders for Democracy N. Vidyatharan said the international community, including the United States, Britain and India, who have been calling on the LTTE in the past to renounce violence, must now accept the members of the Crusaders for Democracy as they have renounced violence and joined the democratic stream. (Xinhua)
Latest Headlines in Sri Lanka