Unemployment drops to below six percent says Dullas
Posted by Editor on September 13, 2012 - 8:28 am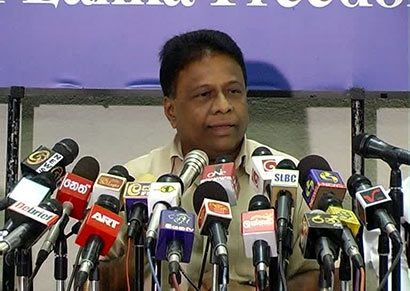 The country's unemployment rate dropped to below six percent due to President Mahinda Rajapaksa's efforts to enhance the scope of vocational and technical education, Youth Affairs and Skills Development Minister Dullas Alahapperuma said.
He said the unemployment figure was the lowest so far recorded.
The minister said his ministry commenced a programme to train all those who qualify to enter stateuniversities but is unable to do so due to practical reasons.
"This can further reduce our unemployment rate. We think about the future in a positive manner and do not expect to create an environment for another youth uprising," he said.
"Nobody will be able to mislead youths in the future by telling them they do not have employment opportunities," the minister said.
"There is no room whatsoever for another youth uprising in Sri Lanka. We do not accept the word 'Youth unrest'. There is no such word," he said.
The previous regimes did not address youth issues and created a hostile environment for them.
When they fought against the government, they appointed a committee and called it 'Youth uprising'. We look into this matter in a much broader and a rational way," Minister Alahapperuma said.
Courtesy: Daily News
Latest Headlines in Sri Lanka