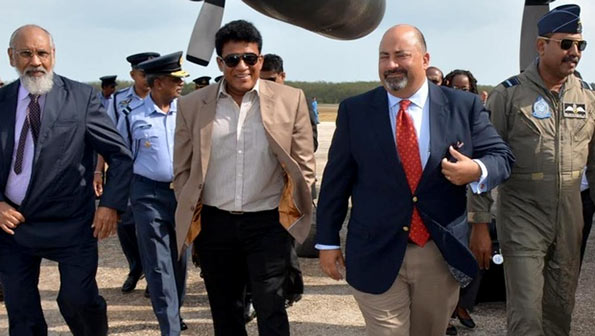 The United States has backed out of an undertaking to medically examine former combatants of the Liberation Tigers of Tamil Eelam (LTTE) who had allegedly been injected with a poisonous drug when they were in detention or undergoing rehabilitation in camps.
The Chief Minister of the Tamil-majority Northern Province, C.V.Wigneswaran, had told the Northern Provincial Council (NPC) that he had requested the US Ambassador to Sri Lanka, Atul Keshap, to get the   US Air Force medical team camping in Jaffna to examine the suspected cases of poisoning. Upon this, the Ambassador said that the team would look at the cases and decide what to do next.
Following this, about 30 former cadres of the LTTE expressed a desire to be examined by the USAF team. According to the Northern Provincial Council (NPC) member, M.K.Sivajilingam, the Chief Minister was to find out how many cases the USAF team would examine. When the US Embassy in Colombo was approached in this regard, it said that the USAF team was not equipped to conduct the required investigations.
"So, no ex-combatants were examined," Sivajilingam told Express. And at any rate, Friday was the last day of the USAF medical team's stay in the Northern Province.
(New Indian Express)