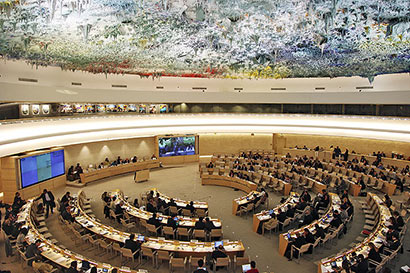 Tipped to speak at the UNHRC Sessions in Geneva on 19th March 2014 is Dr. Varatharaja, one of the five doctors who appeared in the Channel 4 clips and who also admitted that he and the other doctors lied and who has now found his way to foreign climes with the help of the Tamil Diaspora and is appearing after several years of silence to come out with another new version. 2014 version by Dr. Varatharaja is likely to spin a new story against Sri Lanka. It would be nicer if he were to praise the post-conflict efforts for having returned to the very areas he served under LTTE he would have seen what a new look the North has now.
Certainly the credibility factor comes into question. However, Dr. Shanmugarajah has addressed this aspect by providing a sworn affidavit and the details he has divulged more or less compliments the media briefing that the 5 doctors requested for in July 2009.
Nevertheless, Dr. Varatharaja's re-entry after years of silence is likely to add some spice but definitely it should raise some questions against his credibility. For ideally what he should have done once Dr. Shanmugarajah's affidavit was made public in January 2014 was to immediately counter it if there was any falsehood to what Dr. Shanmugarajah swore in writing. When Dr. Varajatharaja remains silent and then is about to make a grand appearance before the UNHRC to drop what the LTTE Diaspora has coached to be a 'bomb' it is something we should simply brush aside as being another staged drama for which the Tamil Diaspora is becoming quite famous for and naturally so given that they are associating themselves with a lot of foreign directors and filmmakers with coaching provided in-hous.
http://thuppahi.wordpress.com/2014/01/05/dr-veerakanthipillai-shanmugarajahs-affidavit-description-of-conditions-in-the-vanni-pocket-in-refutation-of-channel-four/
http://www.defence.lk/new.asp?fname=Vanni_Pocket_in_Refutation_of_Channel_Four_20140108_06
Nevertheless at the press briefing held on 8th July 2009, 70 members of the media fraternity both local and international were witness to the confessions of the 5 Tamil doctors.
Dr. Sathyamoorthy, Dr. Ilancheliyan, Dr. Sivapalan, Dr. Shanmugaraja and Dr. Vartharaja with his hand in a sling. Answering Indian journalist Sathya Moorthy the 5 doctors confirmed that it was they who requested the media briefing to reveal the truth.
These 70 members of media were to hear from the doctors the contrary to what they had heard took place during the last stages of battle in Puthukudiyirippu, Puthumattalan and Muallaivaikkal.
These 70 members of the media heard from the doctors themselves that every account they gave about civilian casualties and deaths was because they were pressurized to do so by the LTTE. The media heard from these doctors including Dr. Vartharaja that the civilian deaths were exaggerated figures.
These 70 members of the media are witnesses to the doctors explaining how people were shot dead by th LTTE while trying to flee the LTTE controlled areas and how people got caught in explosions of shell loaded trucks by the LTTE. Why have those quoting 40,000 to 125,000 deaths not revealed the number of civilians the LTTE killed?
These 70 members of the media were also witness to the 5 doctors claiming that civilian casualty figures were between 700 to 800 during the period from January to May 2009. Dr. Sathyamoorthy revealed that between January 15 to May 15th 2009 only 350-400 dead bodies of civilians were brought to hospitals.
These 70 members of the media were also witness to the doctors admitting that the food sent by the GOSL for Tamil civilians were stolen by the LTTE inside the No Fire Zone. The doctors dismissed reports that civilians died due to starvation. The doctors also confirmed that the food brought by ICRC were given to LTTE cadres and not to civilians. The doctors also confirmed that the medical supplies sent 8 times by the GOSL were taken by the LTTE to be used for LTTE injured. Who said this? Dr. Vartharaja who is to address UNHRC 2014.
All 5 doctors obtained their MBBS degrees from the Medical Faculty of the Jaffna University (different years). They had all served in Government hospitals. Dr. Sivapalan and Dr. Shanmugarajah admitted they had worked with the LTTE. Dr. Sivapalan had worked for the LTTE for over a decade. Dr. Sathyamoorthy was Acting Medical Superintendent of the Kilinochchi hospital. Dr. Ilanchelivan was the Medical Officer of Health, Mullaitivu – he had been arrested by the LTTE when trying to escape LTTE controlled area in early 2009. Dr. Varatharaj who will speak at UNHRC was the Regional Director of Health Services in Mullaitivu District. Dr. Illanchelivan.
The 70 odd media were also witness to the 5 doctors admitting that they initially thought LTTE were liberators of the Tamil people but they found out that the LTTE were recruiting children and youth from Tamil families even girls and boys as young as 14.
The 70 media personnel were also witness to the 5 doctors apologizing for providing false information to foreign media while they were working in the LTTE controlled areas and Dr. Sivapalan said that they did so because of intense pressure from the LTTE. We know how LTTE Diaspora is pressurizing Tamils overseas wherein some innocent Tamils have even been killed by the LTTE and other Tamils are living in fear and have to monthly fill the Diaspora kitty.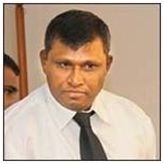 Dr. Shanmugaraja "The LTTE grabbed major part of the food brought in ICRC shipments for use of their cadres. Civilians did not get them"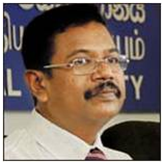 Dr. Sivapalan "They shouldn't have brought the war to the No War Zone. Now LTTE leadership is decimated and people are liberated"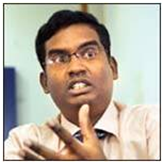 Dr. Ilancheliyan "I see no difference between the blood of Tamils and Sinhala. Youth of both communities lose life and limb"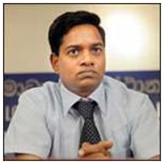 Dr. Sathyamoorthy "The LTTE even quoted us in their websites even without our knowledge and approval to give exaggerated figures about civilian casualties"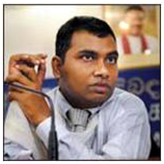 Dr. Varatharaja admitted he had given exaggerated casualty figures to the International Media under LTTE pressure.
Dr. Varatharaja was injured on 16th May 2009 due to crossfire.
Dr. Varatharaja was rescued by the Sri Lankan Armed Forces and brought to Colombo and given medical care and surgery.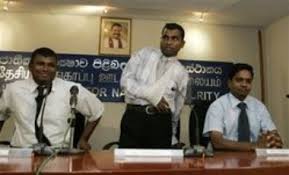 Dr. Vartharaja "Eight times Government sent medical supplies but the people didn't receive them. The problem was that LTTE took medicine from us to treat their injured."
Dr. Varatharaja admitted that the LTTE used their names for false propaganda against the Sri Lankan Government.
Dr. Varatharaja admitted that the LTTE had put their names on the internet with statements purported to have been made by them.
Dr. Varatharaja admitted that they were not in a position to even object and came to know that the LTTE/Diaspora had used their names only afterwards.
Interview with the Doctors Who Served in Uncleared Areas
http://www.youtube.com/watch?v=noFHyOcztGg
http://www.youtube.com/watch?v=qMX9UnpSxVU
http://www.youtube.com/watch?v=XyMvzE1cwwg
http://www.youtube.com/watch?v=6Pf6CL2bjjY
http://www.youtube.com/watch?v=j7u66N_q8bA
http://www.youtube.com/watch?v=Ft3aoTfx6ts
http://www.youtube.com/watch?v=5tDhDVu1C6I
http://www.youtube.com/watch?v=rCg89rrRv80
http://www.youtube.com/watch?v=IbIcs0Yx9Jg
http://www.youtube.com/watch?v=gvy3sIEXcfE
http://www.youtube.com/watch?v=ouf-SC3ktmE
http://www.youtube.com/watch?v=hRhw11FNVmg
http://www.youtube.com/watch?v=xmBOh5Zo6Ew
http://www.lankaweb.com/news/items/2009/07/09/the-ultimate-truth-as-told-by-tamil-doctors/

Speaking at the UNHRC for some 'privileged' people is like a piece of cake. TNA members appear to have season tickets to arrive and leave when they like.
Dr. Varajatharaja is one of the newest entrants to be lined up to speak against Sri Lanka.
Yet, with everyone knowing the background of Dr. Varatharaja it doesn't look too good when doctors repeatedly lie – it is not good for them personally and certainly not professionally.

Shenali D Waduge