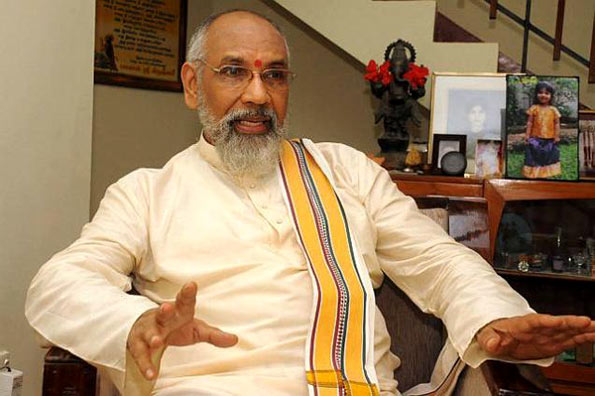 Northern Province Chief Minister C. V. Vigneswaran has called upon the TNA to demand the release of all Tamil political prisoners, as a condition to lend its support to the Government during the forthcoming Budget.
Vigneswaran said he would make this proposal to the TNA.
The Northern Province Chief Minister was speaking to the media after holding a meeting at his Jaffna office with Provincial Council political representatives and civil society organisations on October 12.
Vigneswaran said Tamil youths who acted on the orders of LTTE leaders like Karuna Amman were languishing in jail for almost 26 years, while Karuna Amman who gave the orders is scot free.
Vignewswaran said at the meeting they decided to take this matter up with the people. They also decided that the TNA should demand the release of all Tamil political prisoners as a condition to support the government at the next budget and that in the event of its failure to do so, it would vote against the next budget.
Among those who attended the meting with Vigneswaran at the Chief Minister office were Rev.Fr. M. Shakthivel, National Governor of the Movement for the Release of Political Prisoners and PLOTE leader and Parliamentarian Dharmalingam Siddharthan.
(Source: Daily News)