Wijeyadasa Rajapaksa condemns Constitutional Assembly
Posted by Editor on October 31, 2017 - 10:19 am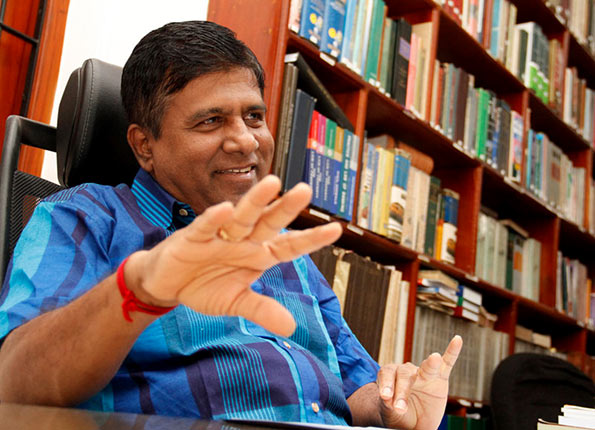 Former Minister of Justice Wijeyadasa Rajapaksa stated that the Steering Committee of the Constitutional Assembly has been an unconstitutional and powerless entity since its inception.
Issuing a letter to the media, the former Minister of Justice stated that the current constitution that exists from 1978, does not give the parliament any power to appoint a Constitutional Assembly or a steering committee.
He further stated that the government should obtain recommendations from a selection committee appointed in accordance with standing orders in order to draft a new constitution.
In his letter, the former Minister of Justice points out that the current Constitutional Assembly and its steering committee are unconstitutional thereby rendering the interim report submitted by the steering committee baseless and unacceptable.
He also stated that the Committee appointed to seek public opinion on Constitutional reforms has no legal standing and thereby cannot be allowed to function.
Wijeyadasa Rajapaksa further mentioned that the members of the current Constitutional Assembly are all driven by the ambitions of foreign parties who aim to reap economic benefits through the alteration of the Sri Lankan constitution.
He also stated that certain politicians who have a longstanding aim to transform Sri Lanka into a federal state are also supporting the constitutional reforms.
Based on these facts, the former Minister of Justice questioned the integrity of the parliament through its decision to the empowerment of a committee that cannot be legally accepted to amend and reform the constitution of Sri Lanka.
(Ada Derana)
Latest Headlines in Sri Lanka