ANCIENT BUDDHIST MUSIC USED FIRST TIME FOR A STAGE PLAY ON LIFE OF BUDDHA
Posted by Editor on June 15, 2012 - 3:53 pm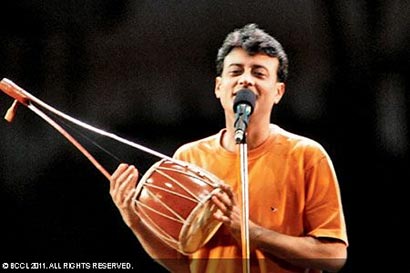 Onlanka News – by Walter Jayawardhana
Deb Chowdhury is a popular music director from the West Bengal state of India with strong and ancient Buddhist roots.
The drama company Rangapath of which he is the music director is the producer of a unique stage play entitled Thathagatha , based on Buddha's life.
The stage play became more unique as Chowdhury decided to make use of thousands of years old ancient Buddhist music for the play.
To adapt such a music track for Thathagatha he did research in two Tantrayana Buddhist monasteries in India and five other monasteries in China.
Commenting on the kind of music he has invented for the play a Times of India writer Dibyajyajyoti Chaudhuri said, "Music transcends all barriers, they say. But when it comes to music associated with the Buddha, there is something in it that makes it universal."
The writer further said, "The Erhu, Pipa, Ruan and Gu jheng may sound like words from a distant land but are actually names of Chinese string instruments used in authentic Buddhist music that have been adapted into the soundtrack of " Tathagata", a Bengali play based on the life of the Buddha, by the theatre group Rangapat."
The man behind this feat further said, "For the music, I researched for more than two years. I visited monasteries in Bodhgaya and Mirik and recorded the music of Vajrayana Buddhism. English speaking Lamas translated the notations of the original music from the libraries at the gumphas."
When Deb got a chance to fly to China in September 2011, he visited six ancient Buddhist places of worship there. "I was at the Big Wild Goose Pagoda and the Famen Temple at Xi'an, the White Horse Temple and the caves of Longmen Grottoes, both in Luoyang in the Henan Province, the Five Pagoda Temple at Haidan and the Tanjhe Temple at Memtougou, both in Beijing. I recorded the Buddhist chants and music from these places and used them in the play," Deb says. Many chants were processed at the studio and some of the music was re-created locally to get that authentic feel.
Tapanjyoti Das, the director of the play, feels that it was imperative to have that perfect music for bringing the 3,000-year-oldstory alive on the stage. "Such a deeply researched work on Gautam Buddha is perhaps being done for the first time in India. The script, written by Mohit Chattopadhyay, is a result of years of research on the Buddha. Added to that, Deb's music was the icing on the cake. The play is for a qualified audience and the first staging was only for a select few from the theatre fraternity. It was much appreciated by them," says Tapanjyoti.
"The temples are mostly 1,400 to 1,500 years old and are storehouses of Buddhists music," Deb says.
Apart from the string instruments, sounds of the Chinese flute, the Xiao, and many other Chinese percussions have been used in the play too.
Latest Headlines in Sri Lanka