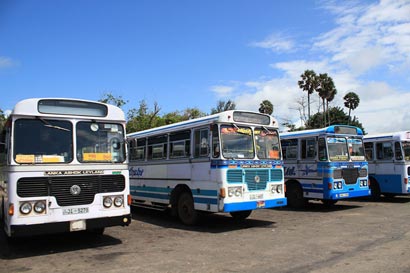 Private bus operators have decided to increase bus fares starting from April 01.
Bus fares will be increased by 7 per cent, President of the Lanka Private Bus Owners' Association Gemunu Wijeratne said at a press conference in Colombo today.
However, the LPBOA chairman assured that the minimum bus fare will not increased.
Wijeratne last week claimed that the Minister of Private Transport had agreed to increase bus fares following a discussion held at the ministry between representatives from the National Transport Commission (NTC) and private bus unions.
However, Minister C.B. Ratnayake had denied that a decision has been reached regarding a hike in bus fares. (Courtesy: Ada Derana)