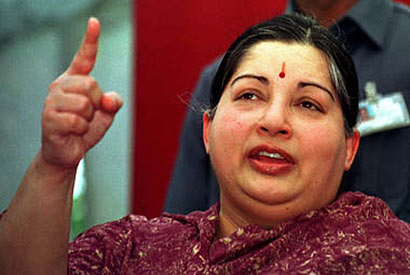 Tamil Nadu Chief Minister J. Jayalalithaa has expressed regret over the detention of 104 Indian fishermen in Sri Lanka and urged New Delhi to take steps to get them released.
In a letter to Indian Prime Minister Narendra Modi on Tuesday, Jayalalithaa said: "I write to bring to your notice four incidents that have occurred in rapid succession in the last 24 hours in which 20 fishermen in four mechanized fishing boats have been arrested and detained.
"With this, the total number of fishermen from Tamil Nadu in Sri Lankan custody has reached 104.
"It is very regrettable that many of these fishermen have continued to be kept in custody for several weeks now and were unable to spend the festive season with their families," Jayalalithaa said.
In addition, there are now 66 fishing vessels with gear in Sri Lankan custody, including the boats of fishermen released many months ago.
(Business Standard)