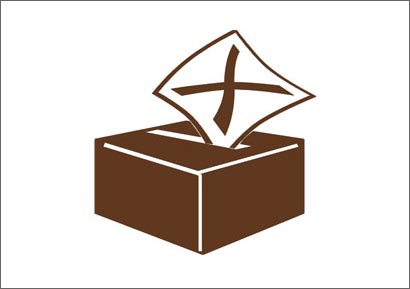 The ruling party members (UPFA) of the Homagama Pradeshiya Sabha yesterday voted against the budget presented to the council by Chairman A.D. Kumarasiri.
This comes despite strict warnings from the Party hierarchy against members of the United People's Freedom Alliance (UPFA), who voted against budget 2014 at several other local government bodies.
The Homagama PS is made up of 23 UPFA members and three Janatha Vimukthi Peramuna (JVP) members out of whom, 10 voted for the budget, while 12 voted against and one abstained from voting.
The first Homagama PS budget was scrapped after the first reading was embroiled in controversy.
Legal Officer, Western Province Local Government Commissioner, Palitha Abeywardena said, "According to the Local Authorities Elections Ordinance, if a Pradeshiya Sabha budget fails to get passed for the second time, there are provisions in it that the Chairman must voluntarily resign. However, since there was an inquiry into the issue of the legality of the initially proposed first budget and it was eventually considered null and void. The budget that did not get passed yesterday (23) was in fact the very first legally accepted budget. Since Kumarasiri is still very much the Homagama PS Chairman, he can now submit the next budget proposal."
Minister of Local Government and Provincial Councils, A.L.M. Athaullah, was unavailable for a comment. However, UPFA General Secretary, Minister of Environment and Renewable Energy, Susil Premajayantha said, "This particular budget defeat is a first time budget defeat. If the budget gets defeated for the second time then we have no other choice other than to appoint a new chairman from the elected."
(Courtesy: Ceylon Today)