Lawyers' Collective calls for rejection of new CJ appointment
Posted by Editor on January 11, 2013 - 4:02 pm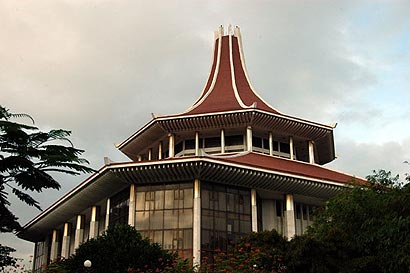 The Lawyers' Collective has requested that the judges of the Supreme Court refuse to accept an appointment of a chief justice, refuse to recognise any person appointed to the office of the chief justice and refuse to sit with a person appointed as the chief justice.
Issuing a letter to all judges of the Supreme Court, the Lawyers' Collective reiterated that such an appointment would go against the constitution which the Bar has sworn to uphold.
The Lawyers' Collective notes that at a time the judiciary and the Bar of Sri Lanka is facing the gravest crisis in the history of its existence, the Bar feels that it is their duty to call upon all Supreme Court judges to act to protect the independence of the judiciary, which is an 'intangible heritage' of the people of this country.
Courtesy: News First
Latest Headlines in Sri Lanka