Speaker signs Office of Missing Persons Act
Posted by Editor on August 23, 2016 - 12:51 pm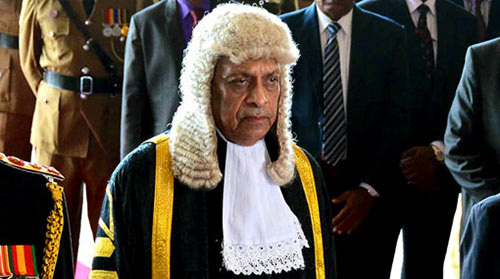 The Speaker of Parliament Karu Jayasuriya has signed the Bill establishing the Office of Missing Persons, the Speaker's Office said.
The parliament in Sri Lanka on August 11 passed a law to establish an office to trace people who disappeared during a 26-year war and another insurrection amid protests by former leader Mahinda Rajapaksa's supporters.
The Office on Missing Persons (Establishment, Administration and Discharge of Functions) was passed without a vote. It will enable independent investigations of thousands of cases of missing people, measures to trace them and protection of their rights and interests and those of their relatives.
The office of missing persons will trace those disappeared during the war against the LTTE and an armed revolt by a radical Marxist group against the government in 1987-89.
After the Speaker signed the Bill, it began to function as a law with immediate effect.
The Office on Missing Persons will help search for and trace missing persons and submit recommendations to authorities to take measures on missing persons, protect the rights of missing persons and their relatives, identify channels that missing persons and their relatives can obtain reliefs and inform them the same.
The office will also collate data related to missing persons obtained by Government institutions and other institutions and centralise all available data within its database.
(Ada Derana)
Latest Headlines in Sri Lanka