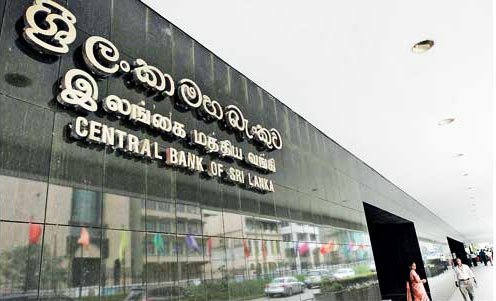 Sri Lanka's central bank kept its key policy interest rates unchanged on Monday, saying the effects of previous adjustments are still trickling down into the economy while private sector credit growth will decelerate slowly.
The Central Bank of Sri Lanka left the standing deposit facility (SDF) rate and the standing lending facility rate (SLFR) at 6 percent and 7.5 percent, respectively.
"The Monetary Board observed that the policy adjustments made on the monetary and external fronts are still being transmitted gradually to the macro economy," the bank said referring to its previous adjustments including a currency float and a rise in commercial banks' statutory reserve ratio (SRR).
"The increase in SRR also induced an upward adjustment in market interest rates, and the growth of credit extended to the private sector by commercial banks is expected to decelerate in the period ahead, albeit with a time lag."
Six of 11 analysts in a Reuters poll had predicted the rates would be unchanged, with the others expecting a hike.
The SRR, which was raised 150 bps in last month monetary policy, was left unchanged at 7.50 percent.
Some analysts had expected the central bank to be hawkish, seeking to help ease the pressure on the rupee. The currency has been hit by broad strength in the dollar after the U.S. Federal Reserve signaled a turn in policy last year, and followed up with a rate hike in December.
The rupee hit a record low of 144.30 earlier this month and has been hovering around that level since. It has fallen 6.4 percent since it was free floated on Sept. 4.
Slowing global growth, the government's loose monetary and expansionary fiscal policies, and a balance of payments challenge have also weighed on the rupee.
"It's more of a wait and see strategy," said Shiran Fernando, an analyst at Colombo-based Frontier Research.
Since April, when the central bank last cut its key policy rates after a change in government led to a review of infrastructure projects and a slowdown public spending, private sector credit growth has picked up. November data showed a rise of 27 percent on-year, compared to 13.9 percent in March.
The trade deficit narrowed for the fifth consecutive month in November 2015, though on a cumulative basis, it deficit expanded marginally by 1.0 percent $7.57 billion during the first eleven months of the year, the central bank said.
(Reuters)