Sri Lanka rejects 'insulting' EU trade conditions
Posted by Editor on June 24, 2010 - 10:20 am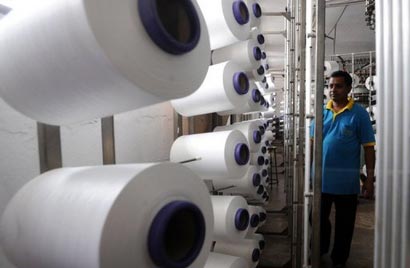 COLOMBO (AFP) – Sri Lanka Thursday trashed "insulting" EU demands that it make a written undertaking to improve its human rights record in exchange for trade benefits.
Government spokesman Keheliya Rambukwella said Colombo also rejected a July 1 deadline issued by the European Union to agree to a host of other conditions to qualify for preferential trade tariffs.
"These conditions are unacceptable. They are an insult to every citizen of this country," Rambukwella told reporters in Colombo. "We must put the EU demand in the dustbin."
He said the EU conditions affected internal security. The EU wanted Sri Lanka to relax some of the provisions of its draconian Prevention of Terrorism law, which was not possible, he added.
The EU's executive arm, the European Commission, has insisted on "significant improvements on the effective implementation of the human rights conventions" for the island to continue enjoying the trade benefits.
The EU trade scheme gives 16 poor nations preferential access to the vast European market in return for following strict commitments on a variety of social and rights issues.
These benefits will be withdrawn on August 15 unless Sri Lanka makes a written commitment by July 1, according to the EU.
Latest Headlines in Sri Lanka