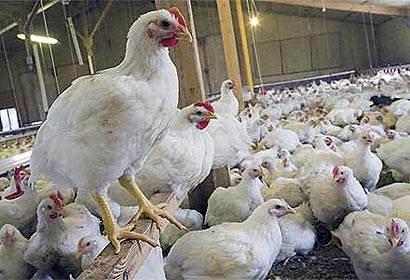 (AFP) – Sri Lanka is set to import chicken for the first time in over two decades as consumption zooms due to a tourist bonanza and rising incomes on the formerly war-ravaged island, a minister said Wednesday.
Trade Minister Johnston Fernando said he had ordered the import of 2,500 tonnes of chicken and 50 million eggs to meet the demand during the upcoming Christmas holiday season.
The number of foreign holiday makers has increased by 43.5 percent in the first 10 months of this year compared to 2009, with nearly half a million travelling to Sri Lanka to sample its beaches and wildlife.
Rising incomes across the island, particularly in the north and east where government forces were fighting rebels until May last year, were also to blame for the chicken shortage, Fernando explained.
"I have ordered the immediate importing of chicken to meet the shortfall," the minister told parliament. "This will also help stabilise prices."
Chicken is considered a luxury food in Sri Lanka where rice and vegetable curry is the staple. A kilo (2.2 pounds) of chicken costs 3.5 dollars, half the daily wage of an average casual labourer.
A trade ministry official said the first consignment of 500 tonnes of chicken is being imported from neighbouring India.
The All Island Poultry Association said the government was overestimating demand and was trying to kill the local industry by flooding the market with cheaper imports.
"The government estimates consumption at 12,000 tonnes a month, about 50 percent more than what we think is the demand," association president D. D. Wanasinghe said.
Nearly four decades of fighting between government troops and Tamil separatists ended in May last year when the Tamil Tigers were wiped out in an offensive.
Peace has led to a resurgence in the hospitality trade and also opened new markets in the former war zones.