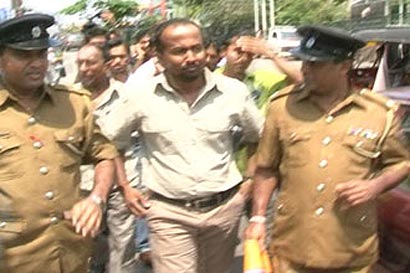 Inter University Students Federation (IUSF) Convenor Udul Premaratna was further remanded till December 10th by the Colombo Magistrates' Court today.
Mr. Premaratna had been arrested and remanded for forcibly entering the Ministry of Higher Education premises and damaging government property.
Submitting a report to the court the Cinnamon Gardens Police stated that two more suspects are still to be arrested in regard to the incident.
Therefore police requested that the suspect Udul Premaratna be kept in remand custody further and until the other two suspects are apprehended.
Courtesy: Ada Derana