Unrest in Kinniya as crowd storms GA office
Posted by Editor on August 15, 2011 - 1:45 pm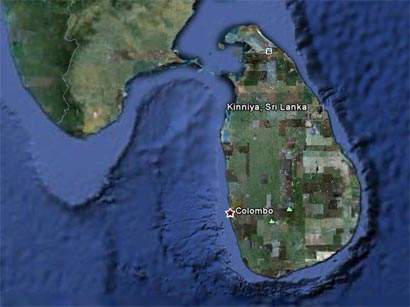 A tense situation has been reported yet again in Kinniya, Trincomalee after a large crowd surrounded the Kinniya GA office demanding the release of the 25 individuals arrested by Police today morning.
Several persons including residents of the area are demonstrating outside the Kinniya Government Agent's office demanding that the navy camp in Kinniya be removed and that the arrested persons be released immediately, Ada Derana reporter said.
The twenty-five (25) suspects had been arrested in connection to the attacked on a police jeep today (August 14) morning near the Navy camp, which resulted in two officers being wounded.
The police jeep had arrived at the Kinniya Navy camp in order to control a tense situation which had erupted after a violent mob attacked the camp last night after seeing an alleged "grease devil" roaming the area enter the camp.
Courtesy: Ada Derana
Latest Headlines in Sri Lanka