Warrant out for Sarana
Posted by Editor on January 23, 2013 - 8:38 am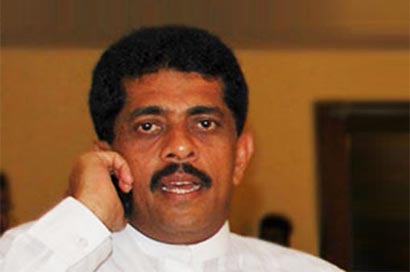 Attanagalle Magistrate B. D. R. Sisira Kumara yesterday issued a warrant against Deputy Petroleum Minister Sarana Gunawardena for failing to appear in Court in a case where he is charged, along with some others, with entering a property belonging to a construction firm and causing damage to it.
The suspects in this case are Deputy Minister Gunawardena, Chairman of the Attanagalle Pradeshiya Sabha Upul Mahendra Rajapaksa and 18 government and opposition members of the same PS.
If the Dy. Minister had attended parliament yesterday, the Magistrate further ordered that he should submit a letter from the Secretary General of Parliament stating so.
Courtesy: The Island
Latest Headlines in Sri Lanka